Hello friends!
It's the middle of September already and this week Dr. Justin is celebrating his 40th birthday! (Wish him well after he comes back from his family's vacation!)
You'll want to read these articles that we've been sharing in our office, if you haven't seen them here already…
Breaking the Stress Cycle   From our friends at Pathways Magazine and the International Chiropractic Pediatric Association, here's an article encouraging you to live with an abundance mentality rather than a survival mentality. Do you feel urgency, or patience–and how is it affecting your health? Plus, the second page shares tips for helping children arrange a well-paced schedule.
Hand Insanity  Dr. Justin's recent article in Montana Parent Magazine (look on page 42 of the digital archive). Build up your immunity from the inside out, not by killing germs with every possible method. A healthy "terrain" in the body can withstand exposure to bacteria in its environment. Hand sanitizing gels are usually toxic, so consider alternative practices, and don't be overly concerned about being "anti-bacterial." It's good be play in the dirt and be around germs.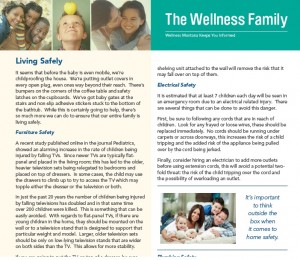 Living Safely  A stylish bulletin you may have seen during your adjustment, this month's publication tells about practicing safety with furniture, electricity, plumbing, kitchen work, and fire. Protect your body by using equipment properly! Take good precautions anytime you are around dangerous objects–and practice correct posture as you move about in your home.
One Degree of Change  We've enjoyed sharing this new cookbook from Standard Process with patients in our office. It has delicious, cleansing recipes that showcase vegetables, herbs, and spices. In this post, Renee, our resident chef, tested some of the recipes and wrote a review of the book. Standard Process' concept is that if you make one degree of change every day, pretty soon you'll be living a whole new and healthier lifestyle. While you're taking your supplements, make sure to prepare some healthy meals as well!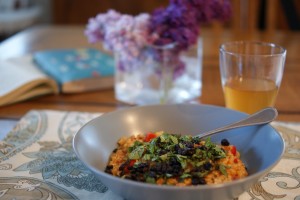 Have a wonderful week! Please call our office at 522.5433 to schedule your next adjustment (we'll be open again on September 23rd after the Doctors' vacation). And let us know if we can help any of your friends or family members who may need a boost to their health and function.
~ Thank you so much for being part of our community. We love serving you. ~