About Wellness Montana
A Chiropractic Office for Women and Children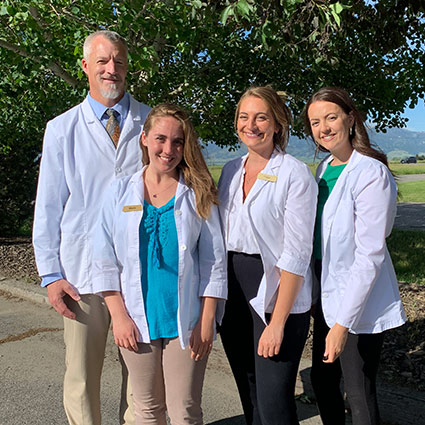 We started our practice in 2004 and have a focus on women and children.
Wellness Montana is a wellness-based care facility and extends the following phases of care to patients who visit us: relief care, corrective care, and wellness care.
Our Mission
Take a proactive approach to your health and discover true wellness with chiropractic care! We're passionate about women and children's health and wellness, and we came to Bozeman with a mission:
To serve God by serving families
To encourage you to make health a priority
To make this community a better place for our children
What Sets Us Apart?
Our passion is treating women and children, and Wellness Montana is proud to provide that specialty to our community. What else makes us different?
We offer a holistic approach through chiropractic care: a safe, complementary, alternative form of medicine.
We provide nutritional counseling as well as hormone and allergy testing.
We encourage our patients to exercise at home, get regular checkups, and stay mobile.
We enjoy a large percentage of referrals from pleased, existing patients.
We are the first-stop general health care provider for many of our patients.
We've done consultations by telephone, across the United States, for different health concerns.
We've seen countless successful health transformations and hope for you to achieve the same!
Chiropractic Can Help
Are you interested in discovering how chiropractic care can improve your life and health? Contact us today! We look forward to hearing from you. (406) 522-5433
---
About Wellness Montana | (406) 522-5433