Dr. Justin Anderson | Bozeman Chiropractor
"I am devoted to extending chiropractic care to women and children."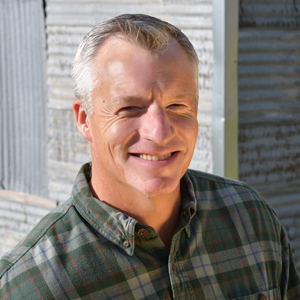 Why Chiropractic Care?
Already a certified athletic trainer, Dr. Justin was headed toward a career as a physical therapist when he was introduced to chiropractic by a doctor of his acquaintance. Fascinated by how the nervous system powers the body, he decided to change his course toward chiropractic college. Now, he delights to come to the office each morning and realize his dream of helping others achieve better vitality in their health.
Chiropractic Care Goals
"When I started working with women and children, it was a great experience for me."
Dr. Justin's wife, Dr. Kimberly, had been working in this niche already, and when he joined in, he realized why she loved working with women and children. Dr. Justin observes that mothers are very proactive, with an amazing sense of responsibility, when it comes to participating in their health and healing.
Dr. Justin is certified to work with prenatal and postnatal women, serving their unique needs. He loves the challenge of being a chiropractor, a wellness advocate, and a clinic manager–in addition to raising his own children with his wife Dr. Kimberly.
He loves seeing his patients reach milestones in their healing journeys. He loves facilitating patients' greater awareness of their innate potential to be whole and well. Many people have become healthier and happier as a result of Dr. Justin's chiropractic care.
Educational Highlights
Dr. Justin graduated from Montana State University with his undergraduate degree in Physical Therapy and Athletic Training. He then graduated from Palmer College of Chiropractic in Davenport, Iowa. Achieving his Doctorate in Chiropractic was rewarding, but meeting his future wife in chiropractic college was his highlight!
Prior to becoming a chiropractor, he was an athletic trainer with the MSU Lady Bobcats as well as with the MSU volleyball team. Dr. Justin is certified in a number of highly effective chiropractic techniques and provides additional services for Wellness Montana such as nutritional counseling.
Life Outside the Office
His newest hobby is organizing his shop now that he and his family have moved back to the family farm. His favorite time is spent with his wife and his five children. Having grown up on the farm, Dr. Justin loves working outdoors and spending this outdoor time with his children.
As a native to the Bozeman area, he endeavors to give back to his community. Here are just a few of the ways that Dr. Justin embraces his town and neighbors:
Each month, he donates services to patients who are in need.
He and his family are very active in their local church.
He is actively pursuing ongoing training in nutrition, chiropractic, and women and children's health.
He has his entire Wellness Montana team regularly attend ongoing training to better serve and to improve themselves.
He shares the gift of knowledge and improved health with every patient that enters Wellness Montana.
At Wellness Montana, we empower you to transform your health for the better.
Have you called (406) 522-5433 for an appointment yet?